President Obama Lights the National Christmas Tree
President Obama speaks before the lighting of the National Christmas Tree on the Ellipse. December 6, 2012.
The Obama Family Flips the Switch on the National Christmas Tree
Matt Compton
December 07, 2012
11:56 AM EST
Last night, President Obama, First Lady Michelle Obama, and their daughters, Malia and Sasha, made their way to the Ellipse, just south of the White House, where they helped to light the National Christmas Tree.
"We've been lighting the National Christmas Tree for 90 years now," the President said. "In times of war and peace, triumph and tragedy, we've always come together to rejoice in the Christmas miracle."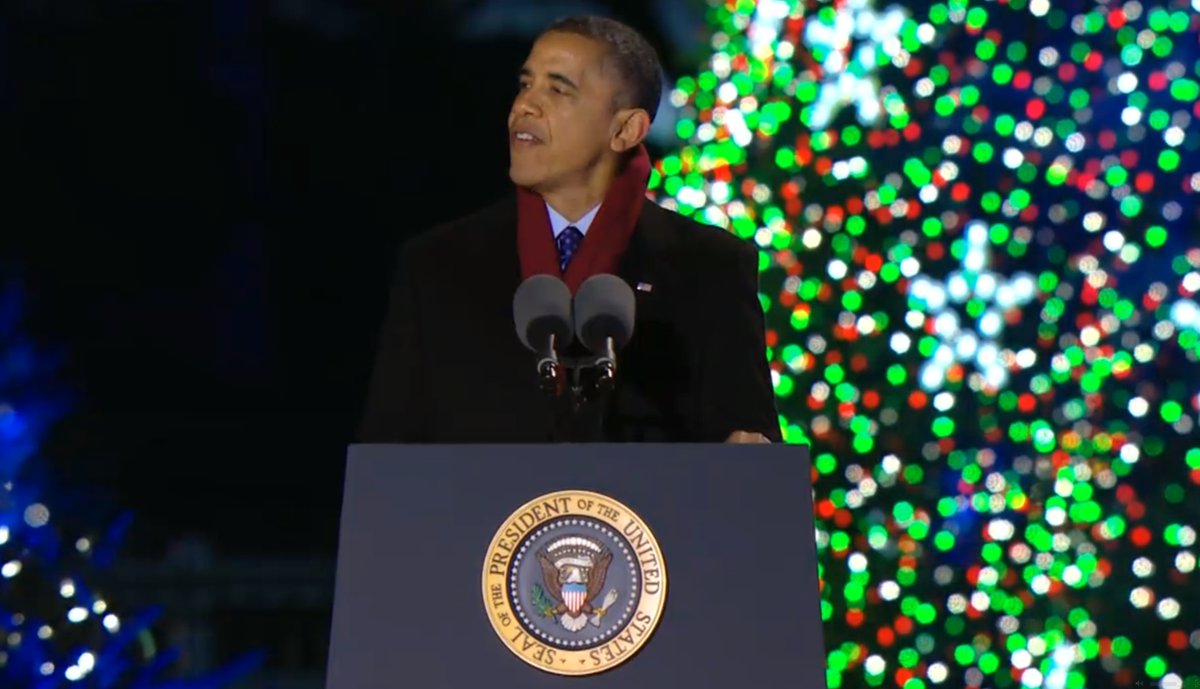 The President used the occasion to describe another Christmas tree -- one he saw in a Staten Island neighborhood, devastated by Hurricane Sandy.
"This evening, in Midland Beach, New York, on a street lined with houses and businesses devastated by the storm, a great big Christmas tree shines out of the darkness," he said. "Just a couple of weeks ago, as impacted families were still seeking some sense of getting back to normal, one local nursery donated the tree, another chipped in for the lights and a star, and 70-year-old Tom Killeen and his longtime buddies from the area planted it at the end of the street, overlooking the town beach. As Tom says, the tree has one message: 'It's Christmas time, not disaster time.' "
The President urged Americans to keep the communities affected by the storm, as well as all those less fortunate, in our hearts this holiday season.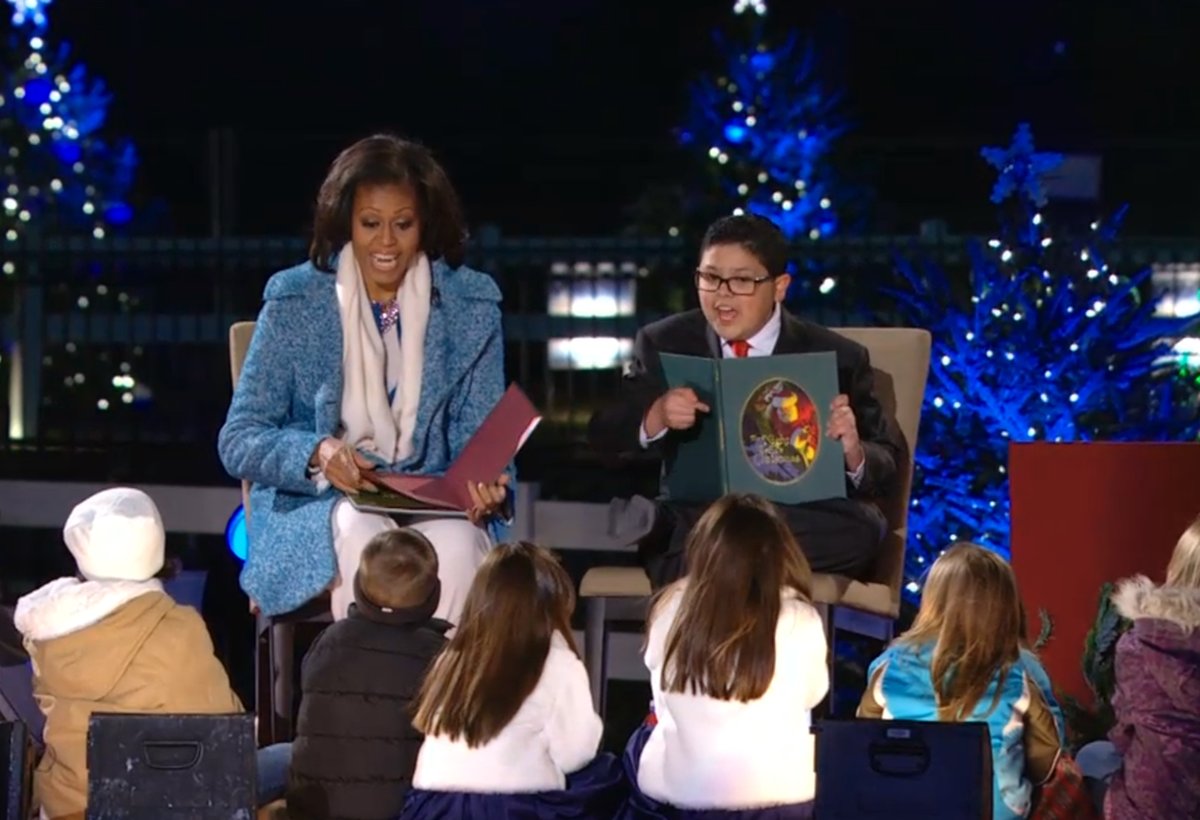 With the 28-foot blue spruce lit up in white lights and topped with a yellow star, it's beginning to look a lot like Christmas here in Washington.