Connecticut Shooting Victims' Stories Begin To Emerge


By Associated Press 12/16/12 09:32 PM ET EST
NEWTOWN, Conn. -- At the very start of their lives, the schoolchildren are remembered for their love of horses, or for the games they couldn't get enough of, or for always saying grace at dinner. The adult victims found their life's work in sheltering little ones, teaching them, caring for them, treating them as their own. The gunfire Friday at Sandy Hook Elementary School left a toll both unbearable and incalculable: 20 students and six adults at the school, the gunman's mother at home, and the gunman himself.


A glimpse of some of those who died:

Nancy Lanza, 52, gunman's mother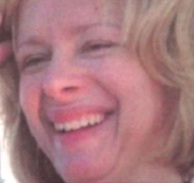 She once was known simply for the game nights she hosted and the holiday decorations she put up at her house. Now Nancy Lanza is known as her son's first victim.
Authorities say her 20-year-old son Adam gunned her down before killing 26 others at Sandy Hook. The two shared a home in a well-to-do Newtown neighborhood, but details were slow to emerge of who she was and what might have led her son to carry out such horror.
Kingston, N.H., Police Chief Donald Briggs Jr. said Nancy Lanza once lived in the community and was a kind, considerate and loving person. The former stockbroker at John Hancock in Boston was well-respected, Briggs said.
Court records show Lanza and her ex-husband, Peter Lanza, filed for divorce in 2008. He lives in Stamford and is a tax director at General Electric. A neighbor, Rhonda Cullens, said she knew Nancy Lanza from get-togethers she had hosted to play Bunco, a dice game. She said her neighbor had enjoyed gardening.
"She was a very nice lady," Cullens said. "She was just like all the rest of us in the neighborhood, just a regular person."


Photo courtesy of Family of Nancy Lanza/ABC News via Getty Images
___


CHARLOTTE BACON, 6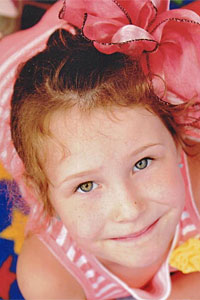 They were supposed to be for the holidays, but finally on Friday, after hearing much begging, Charlotte Bacon's mother relented and let her wear the new pink dress and boots to school.
It was the last outfit the outgoing redhead would ever pick out. Charlotte's older brother, Guy, was also in the school but was not shot.
Her parents, JoAnn and Joel, had lived in Newtown for four or five years, JoAnn's brother John Hagen, of Nisswa, Minn., told Newsday.
"She was going to go some places in this world," Hagen told the newspaper. "This little girl could light up the room for anyone."
___


DANIEL BARDEN, 7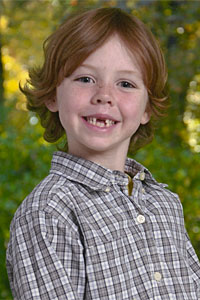 Daniel's family says he was "fearless in the pursuit of happiness in life."
He was the youngest of three children and in a statement to the media, his family said Daniel earned his missing two front teeth and ripped jeans.
"Words really cannot express what a special boy Daniel was. Such a light. Always smiling, unfailingly polite, incredibly affectionate, fair and so thoughtful towards others, imaginative in play, both intelligent and articulate in conversation: in all, a constant source of laughter and joy," the family said.
His father, Mark is a local musician. The New Haven Register reported that Mark was scheduled to play a show at a restaurant in Danbury on Friday, a show that was later cancelled.
On the biography on his professional website, Mark Barden lists spending time with his family as his favorite thing to do.
___


RACHEL D'AVINO, 29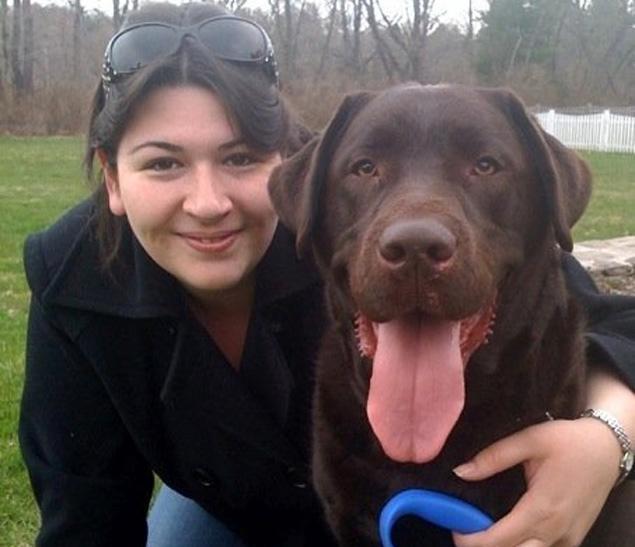 Days before the Connecticut shooting rampage, the boyfriend of Rachel D'Avino had asked her parents for permission to marry her.
D'Avino was a behavioral therapist who had only recently started working at the school where she was killed, according to Lissa Lovetere Stone, a friend who is handling her funeral planned for Friday. D'Avino's boyfriend, Anthony Cerritelli, planned to ask her to marry him on Christmas Eve, Lovetere Stone said.
Lovetere Stone said she met D'Avino in 2005 when D'Avino was assigned to her son, who has autism, in their town of Bethlehem. D'Avino, 29, was so dedicated she'd make home visits and constantly offered guidance on handling situations such as helping her son deal with loud music at a wedding.
"Her job didn't end when the school bell rang at 3 o'clock," Lovetere Stone said.
Police told her family that she shielded one of the students during the rampage, Lovetere Stone said.
"I'm heartbroken. I'm numb," Lovetere Stone said. "I think she taught me more about how to be a good mother to a special needs child than anyone else ever had."
___


OLIVIA ENGEL, 6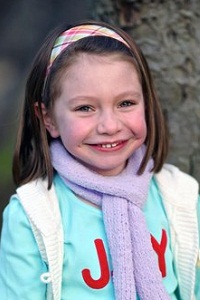 Images of Olivia Rose Engel show a happy child, one with a great sense of humor, as her family said in a statement. There she is, visiting with Santa Claus, or feasting on a slice of birthday cake. Or swinging a pink baseball bat, posing on a boat, or making a silly face.
Olivia loved school, did very well in math and reading, and was "insightful for her age," said the statement released by her uncle, John Engel.
She was a child who "lit up a room and the people around her." Creative with drawing and designing, she was also a tennis and soccer player and took art classes, swimming, and dance lessons in ballet and hip hop. A Daisy Girl Scout, she enjoyed musical theater.
"She was a great big sister and was always very patient with her 3 year old brother, Brayden," her family said, recalling that her favorite colors were purple and pink.
Olivia was learning the rosary and always led grace before the family dinner. "She was a grateful child who was always appreciative and never greedy," the family said.
Her father said she was a 6-year-old who had a lot to look forward to.
Dan Merton, a longtime friend of the girl's family, recalled that she loved attention, had perfect manners and was a teacher's pet.


"Her only crime," he said, "is being a wiggly, smiley 6-year-old."
___


Dylan Hockley, 6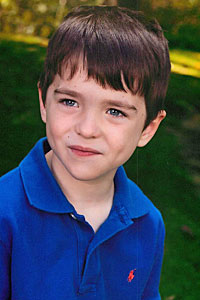 Dylan Christopher Jack Hockley was an energetic six-year-old whose family had recently made the move from a quiet street in Eastleigh, in southern England, to Newtown, Conn.
In England, the Hockley family lived on a tight-knit street dotted with just five houses that had little traffic. Dylan and his brother, Jake, would often run around together on the street unafraid, a former neighbor recalled.
"I would always see them out and about playing outside the home," Mike Wimbridge said in an interview Monday.
Described as a "beloved and cherished son" in his obituary, Dylan is survived by his father Ian Hockley and mother Nicole Hockley, a marketing consultant and a "professional mother," according to a recent profile in the Newtown Bee.
She had lived in England for 18 years before deciding to return with her family to the United States.
"When we started looking for a house here, we visited Westchester County and all around. This was the place, when we were driving around, where we felt happy and comfortable," she said in the profile.
Mr. Wimbridge said the Hockleys told him they were moving shortly before Christmas in 2011, and they returned about a week ago to finalize the sale of their house.
__


DAWN HOCHSPRUNG, 47, principal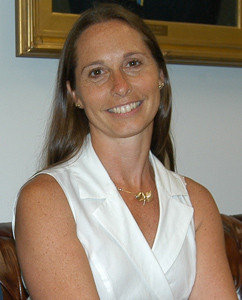 Dawn Hochsprung's pride in Sandy Hook Elementary was clear. She regularly tweeted photos from her time as principal there, giving indelible glimpses of life at a place now known for tragedy. Just this week, it was an image of fourth-graders rehearsing for their winter concert; days before that, the tiny hands of kindergartners exchanging play money at their makeshift grocery store.
She viewed her school as a model, telling The Newtown Bee in 2010 that "I don't think you could find a more positive place to bring students to every day." She had worked to make Sandy Hook a place of safety, too, and in October, the 47-year-old Hochsprung shared a picture of the school's evacuation drill with the message "safety first." When the unthinkable came, she was ready to defend.
Officials said she died while lunging at the gunman in an attempt to overtake him.
"She had an extremely likable style about her," said Gerald Stomski, first selectman of Woodbury, where Hochsprung lived and had taught. "She was an extremely charismatic principal while she was here."
___


MADELEINE HSU, 6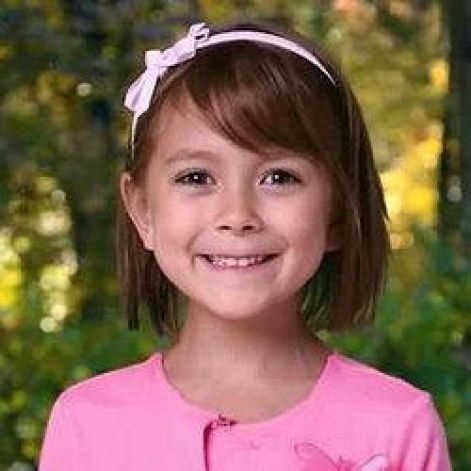 To neighbor Karen Dryer, Madeleine Hsu was Maddy, the little girl who always wore bright, flowery dresses and shared a ride to school with her 5-year-old son, Logan.
Ms. Dryer said Madeleine was "very upbeat and kind."
"She was a sweet, beautiful little girl," Ms. Dryer said.

The Hsu family moved into the neighborhood within the last few years, Ms. Dryer said. Madeleine's mother would schedule work so she could meet her daughter as soon as she got home from school, always waiting at the end of the driveway in a red minivan
Dr. Matthew Velsmid was at Madeleine's house on Saturday, tending to her stricken family. He said the family did not want to comment.
Velsmid said that after hearing of the shooting, he went to the triage area to provide medical assistance but there were no injuries to treat.
"We were waiting for casualties to come out, and there was nothing. There was no need, unfortunately," he said. "This is the darkest thing I've ever walked into, by far."
Velsmid's daughter, who attends another school, lost three of her friends.
___


CATHERINE VIOLET HUBBARD, 6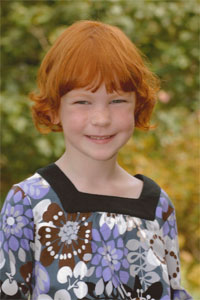 On a small cul-de-sac in Sandy Hook, Conn., 6-year-old Catherine V. Hubbard lived with her family in a two-story home that on Saturday had Christmas wreaths hanging from many windows.
The first-grader was among those killed at Sandy Hook Elementary School on Friday.
On Saturday, the girls' family congregated there and asked for prayers.
Catherine's parents released a statement expressing gratitude to emergency responders and for the support of the community.
"We are greatly saddened by the loss of our beautiful daughter, Catherine Violet and our thoughts and prayers are with the other families who have been affected by this tragedy," Jennifer and Matthew Hubbard said. "We ask that you continue to pray for us and the other families who have experienced loss in this tragedy."
___


CHASE KOWALSKI, 7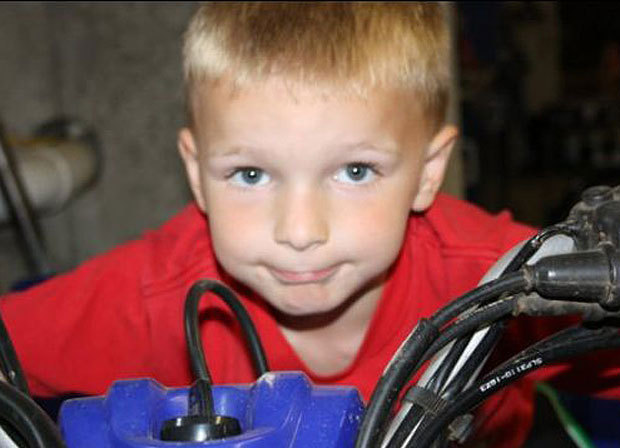 Chase Kowalski was always outside, playing in the backyard, riding his bicycle. Just last week, he was visiting neighbor Kevin Grimes, telling him about completing – and winning – his first mini-triathlon.
"You couldn't think of a better child," Grimes said.
Grimes' own five children all attended Sandy Hook, too. Cars lined up outside the Kowalskis' ranch home Saturday, and a state trooper's car idled in the driveway. Grimes spoke of the boy only in the present tense.
Neighbor Suzanne Baumann
said she often saw the boy, one of the children slain Friday at Sandy Hook Elementary School, riding an all-terrain vehicle around the yard—all smiles.
"He did nothing but smile," said Ms. Baumann who has lived next door to the family in Sandy Hook, Conn., for 13 years. "He was the apple of his parents' eye."
Ms. Baumann said Chase was never shy. He always said 'hello,'" she said. "He was very receptive to people. He was a beautiful child, an amazing child."
___


JESSE LEWIS, 6


When Barbara McSperrin, of Beacon Falls, Conn., heard news of the shooting on Friday, she sent a text to her friend Scarlett Lewis, whose 6-year-old son, Jesse, attended Sandy Hook Elementary School.
The response came later in the day. The text message from Ms. Lewis said only: "Jesse's gone."
Boisterous and imaginative, Jesse was raised in the village of Sandy Hook with his brother, J.T. Family friends say he played with the family's collection of animals: five horses; a mini-horse; a mini-donkey; three dogs; and chickens. Recently, he was learning to ride horseback, the friends said.
"Jesse was such an incredible light," his mother, Scarlett Lewis, said in a email on Sunday. "So bright and full of love. He lived life with vigor and passion...brave and true."
Jesse liked to think up far-fetched scenarios, asking "What if..." before spinning a hypothetical tale, a family friend said.
A woman who helps look after the family's horses said Jesse and her 8-year-old son used to play in the hayloft and dream up pranks. The last time the boys were together, they had the idea of barricading the door to the barn with bricks.
"He was a force who lit up a room when he entered," Ms. Lewis said. "Compassionate and caring," Jesse was, she said, "wise and soulful beyond his years."
He and his parents were regulars at Newtown's Misty Vale Deli, according to a manager there, Angel Salazar.
On Friday morning, Jesse had ordered his favorite breakfast sandwich—sausage, egg, and cheese—and a hot chocolate, Mr. Salazar said.
He expected to see Jesse again on Saturday morning, when he usually comes in with his mother and a friend. This Saturday, only the friend came, and she delivered the news.
"They told me he ran into the hall to help," Ms. Lewis said. "I can only hope this meant he had less fear and went quickly in his bravery. … It is unbelievable to us that Jesse is now in heaven with Jesus."
___


ANA MARQUEZ-GREENE, 6


Saxophonist Jimmy Greene moved his family from Canada, where he was a college professor, to Sandy Hook just a few months ago. A Bloomfield, Conn., native, he wanted to come home, where the heart is, he told the Hartford Courant in May.
On Saturday, a day after his 6-year-daughter Ana was shot to death at Sandy Hook Elementary School, Mr. Greene wrote on Facebook that he was trying to "work through this nightmare."
"As much as she's needed here and missed by her mother, brother and me, Ana beat us all to paradise. I love you sweetie girl," he wrote.
Elba Marquez, Ana's grandmother, told the Associated Press that the family moved to Connecticut just two months ago and were drawn to Sandy Hook's reputation. Mr. Greene is now a full-time jazz faculty member at Western Connecticut State University at Danbury.
Jorge Marquez, Elba Marquez's brother, said the child's 9-year-old brother was also at the school, but escaped safely.
___


JAMES MATTIOLI, 6
James Mattioli especially loved recess and math, and his family described him as a "numbers guy" who came up with insights beyond his years to explain the relationship between numbers. He particularly loved the concept of googolplex, which a friend taught him.
He was born four weeks before his due date, and his family often joked that he came into the world early because he was hungry.
They wrote in his obituary that 6-year-old James, fondly called `J,' loved hamburgers with ketchup, his Dad's egg omelets with bacon, and his Mom's french toast. He often asked to stop at Subway and wanted to know how old he needed to be to order a footlong sandwich.
He loved sports and wore shorts and T-shirts no matter the weather. He was a loud and enthusiastic singer and once asked, "How old do I have to be to sing on a stage?"
His family recalled that he was an early-riser who was always ready to get up and go. He and his older sister were the best of friend. He was a thoughtful and considerate child, recently choosing to forgo a gift for himself and use the money to buy his grandfather a mug for Christmas.


A funeral for James will be Tuesday in Newtown.
___


GRACE AUDREY McDONNELL, 7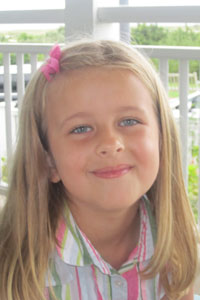 With broken hearts, the parents of Grace Audrey McDonnell said Sunday they couldn't believe the outpouring of support they've received since the little girl who was the center of their lives died in the Sandy Hook Elementary School shooting.
Lynn and Chris McDonnell called their 7-year-old daughter "the love and light" of their family in a statement released by the little girl's uncle.
The family also shared a photo featuring Grace smiling into the camera, her eyes shining and a pink bow adorning her long blonde hair.

Neighbor Orlando Domingos said the image of Grace that would remain with him is the little girl with bright blue eyes and golden hair, standing at the bus stop with her mother.
"She was very little, just coming into the world," Mr. Domingos said. "She was a beautiful little girl, a beautiful, beautiful little girl."

"We are overwhelmed by the outpouring of love and support from so many people," her parents, Lynn and Chris McDonnell, and her brother, Jack, said in a statement. "Words cannot adequately express our sense of loss."
___


ANNE MARIE MURPHY, 52, teacher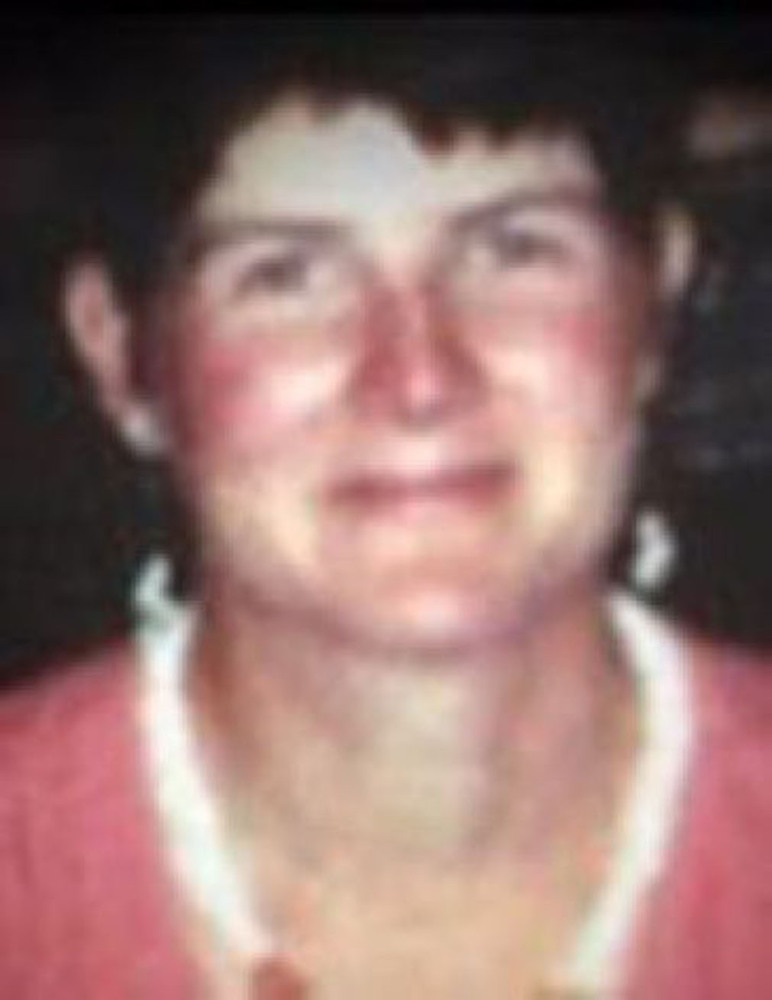 A happy soul. A good mother, wife and daughter. Artistic, fun-loving, witty and hardworking.
Remembering their daughter, Anne Marie Murphy, her parents had no shortage of adjectives to offer Newsday. When news of the shooting broke, Hugh and Alice McGowan waited for word of their daughter as hours ticked by. And then it came.
Authorities told the couple their daughter was a hero who helped shield some of her students from the rain of bullets. As the grim news arrived, the victim's mother reached for her rosary.
"You don't expect your daughter to be murdered," her father told the newspaper. "It happens on TV. It happens elsewhere."
___


EMILIE PARKER, 6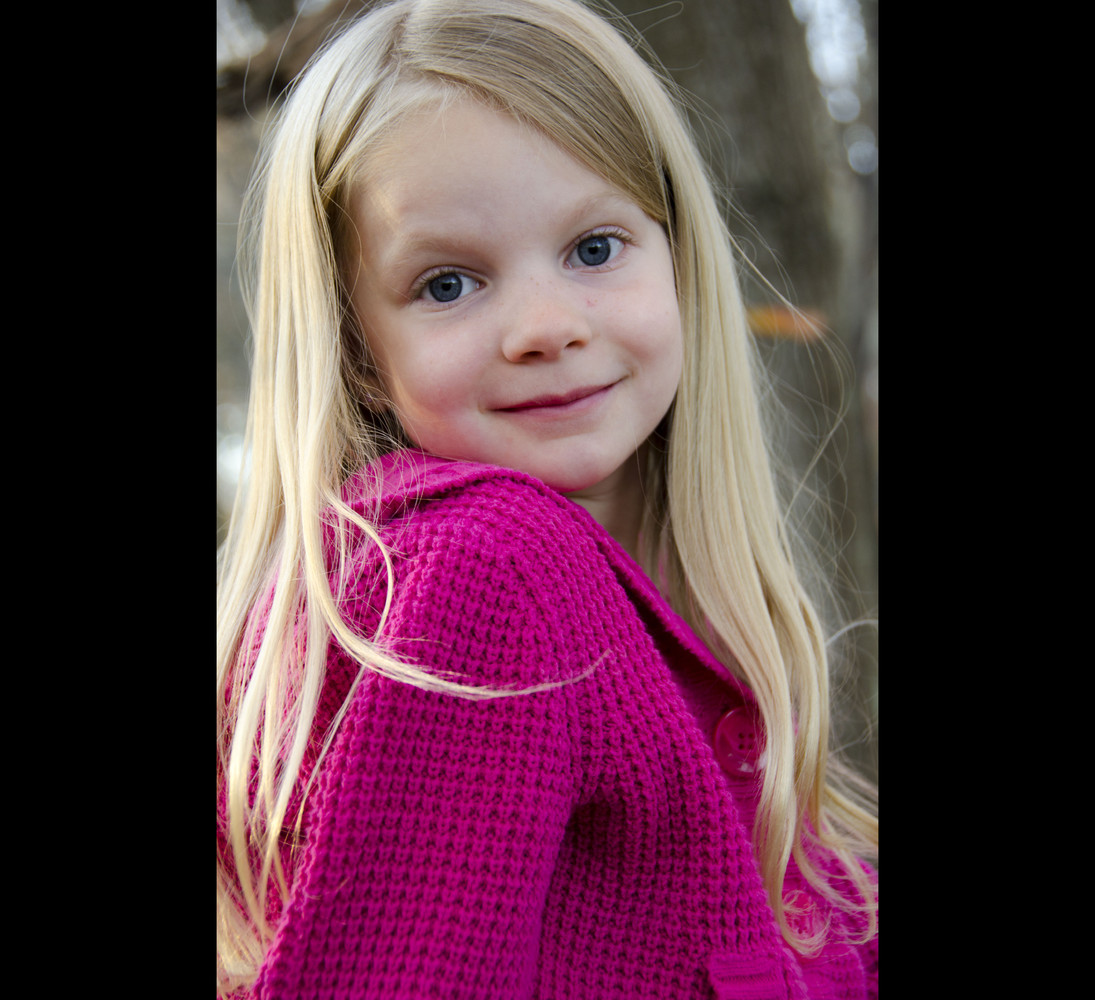 The eldest of three, Emilie Parker, 6, was a loving girl, a leader and a "best friend" to her little sisters, her father, Robbie Parker, said at an emotional news conference Saturday evening.
All three were born within three years of one another. The younger girls are 3 and 4, he said.
"They were all very close," said Mr. Parker. "She was teaching my middle daughter to read. She would help my youngest daughter how to make things, show her how to do crafts."
Mr. Parker said the family moved to Newtown about eight months ago, when he accepted a job in Danbury as a physician's assistant. They have family in Utah, and formerly lived in Ogden, Utah, according to press reports.
Emilie was kind and sunny-natured, Mr. Parker said, "the type of person who could just light up a room." She was, he said, "an incredible person, and I am so blessed to be her dad."
He said her sisters looked up to her: "It was really sweet to see the times when one of them would fall or one of them would get their feelings hurt, how they would run to Emilie for support and hugs and kisses."
Mr. Parker had been teaching Emilie Portuguese. On Friday morning, before he left for work, the two chatted in Portuguese. "She said she loved me, and she gave me a kiss, and I was out the door."
The Parkers' extended family has set up a memorial fund in her name. Speaking at the news conference, Jill Garrett, an aunt of Emilie's, said the fund will be used to bring her back to Utah "for her final resting place."


Photo: Emilie Parker and her father, Robbie. Photo credit: Emilie Parker Fund / Associated Press
___

Josephine Gay, 7
Josephine Gay had an innocent childhood like so many others, riding her bike in the street and setting up a lemonade stand in the summer. She had just celebrated her seventh birthday Tuesday.
Josephine loved the color purple so much that her family asked those attending her funeral to wear purple
. In memory, homes in the new subdivision of large houses, about 20 minutes from Sandy Hook Elementary School, hung purple balloons on mailboxes and gates.
A neighbor recalled that the family was very kind, adding that Josephine and her sisters were "anxious for our kids to move in. They were very welcoming."
"She lived seven years, inspiring friends and family with her beautiful smile, loving heart, and playful spirit," her obituary, posted on the Hull Funeral Service's website, reads.
The family is creating a charitable fund in her honor — a celebration of her "joyful and giving spirit," the obituary says.
___

JACK PINTO, 6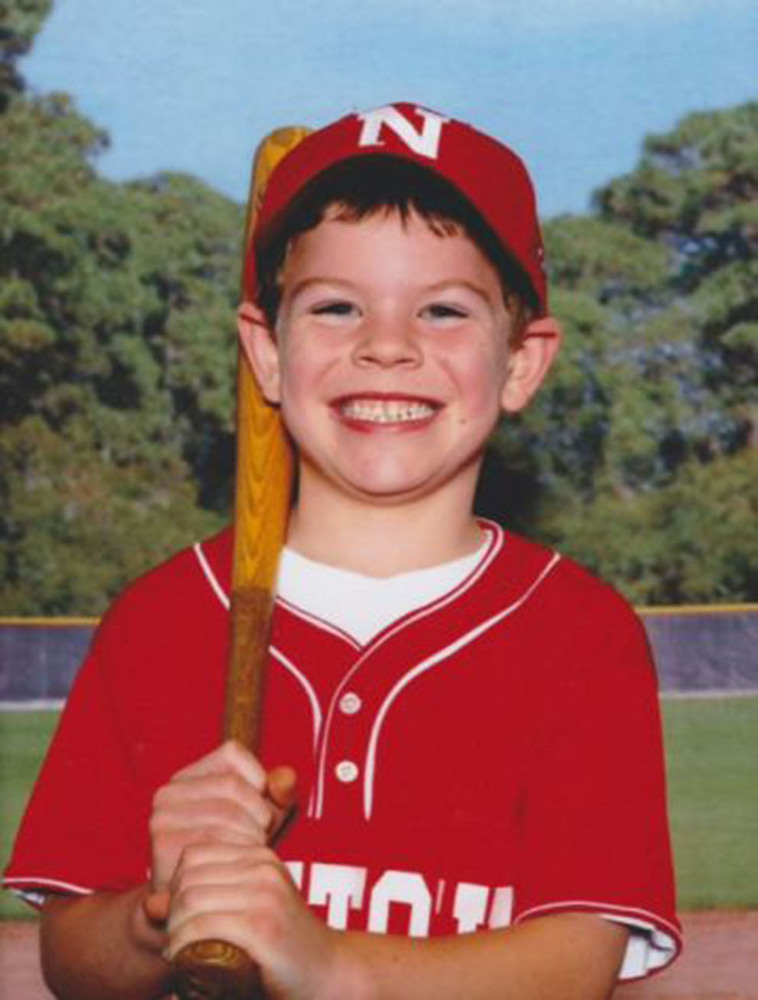 Jack Pinto was a huge New York Giants fan.
As a first grader at Sandy Hook Elementary School, Jack Pinto was an ardent sports fan who enjoyed skiing, football, baseball and wrestling and is described as having a "steely determination" in an online obituary posted by the Honan Funeral Home in Newtown.
"Jack was an incredibly loving and vivacious young boy, appreciated by all who knew him for his lively and giving spirit," the obituary read. "In life and death, Jack will forever be remembered for the immeasurable joy he brought to all who had the pleasure of knowing him, a joy whose wide reach belied his six short years."
In a statement released to media outlets, family members described Jack as having a "wide smile that would simply light up the room." On a Facebook memorial page, Jack is pictured in a red baseball uniform, beaming while holding a baseball bat.
After learning about Jack's love for the New York Giants, receiver Victor Cruz contacted the Pinto family over the weekend and wrote tributes to Jack on the shoes that he wore in Sunday's game against the Atlanta Falcons. At a press conference after the game, Cruz said he spoke with Jack's 11-year-old brother, who was distraught and "fighting tears" during the conversation.
"He could barely speak to me, so I was just talking to him and telling him to stay strong and stay positive," said Cruz. "Obviously when a family is facing that much tragedy you want to be someone that inspires them, someone that can put a smile on their face at a time when it's tough to do that."
Cruz said he plans to give the gloves he wore during the game to the boy's family, and spend some time with them.
"There's no words that can describe the type of feeling that you get when a kid idolizes you so much that unfortunately they want to put him in the casket with your jersey on," he said. "I can't even explain it."


Jack's funeral is scheduled for 1 p.m. on Monday at the Honan Funeral Home in Newtown, followed by burial at the Newtown Village Cemetery.
___


NOAH POZNER, 6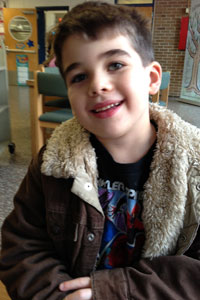 Noah was "smart as a whip," gentle but with a rambunctious streak, said his uncle, Alexis Haller of Woodinville, Wash. Noah's twin sister Arielle, assigned to a different classroom, survived the shooting. He called her his best friend, and with their 8-year-old sister, Sophia, they were inseparable.
"They were always playing together, they loved to do things together," Haller said. When his mother, a nurse, would tell him she loved him, he would answer, "Not as much as I love you, Mom."
Haller said Noah loved to read and liked to figure out how things worked mechanically. For his birthday two weeks ago, he got a new Wii.
"He was just a really lively, smart kid," Haller said. "He would have become a great man, I think. He would have grown up to be a great dad."

Rabbi Shaul Praver of Congregation Adath Israel, said he didn't know Noah Pozner personally but taught his older brother, Michael Vabner, for his Bar Mitzvah. He said the family didn't have active membership at the synagogue, but he thought that it would become more involved once Noah and his twin sister were older.

"He was a sweet kid," said David Wiener, a past president of the synagogue, who was at a memorial service held there Saturday as part of its regular Shabbat services.
___


JESSICA REKOS, 6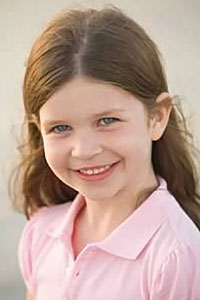 "Jessica loved everything about horses," her parents, Rich and Krista Rekos said in a statement. "She devoted her free time to watching horse movies, reading horse books, drawing horses, and writing stories about horses."
When she turned 10, they promised, she could have a horse of her own. For Christmas, she asked Santa for new cowgirl boots and hat.
The Rekoses described their daughter as "a creative, beautiful little girl who loved playing with her little brothers, Travis and Shane.
"She spent time writing in her journals, making up stories, and doing `research' on orca whales – one of her passions after seeing the movie `Free Willy' last year." Her dream of seeing a real orca was realized in October when she went to SeaWorld.
"She was a gorgeous, sweet, fun-loving girl," said her uncle Craig Lehman, 52, of Tampa, Fla. "Like the rest of them, gone too soon."
Jessica, first born in the family, "was our rock," the parents said. "She had an answer for everything, she didn't miss a trick, and she outsmarted us every time." A thoughtful planner, she was "our little CEO."
"We cannot imagine our life without her. We are mourning her loss, sharing our beautiful memories we have of her, and trying to help her brother Travis understand why he can't play with his best friend," they said.
"We are devastated, and our hearts are with the other families who are grieving as we are."
___


LAUREN GABRIELLE ROUSSEAU, 30, teacher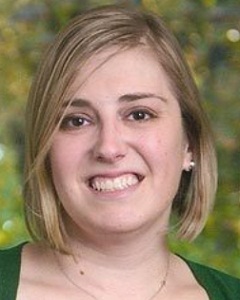 Substitute Teacher

Last September, Lauren Rousseau's phone rang with a hard-won opportunity: a teaching position at Sandy Hook Elementary School.
The job, as a full-time substitute, offered little in the way of security or stability. It meant accepting a different classroom assignment on a daily basis without benefits or the promise of a permanent position. The pay was a meager $75 a day.
Ms. Rousseau, 30 years old, was thrilled.
"Oh she called so excited, she was just on cloud nine," recalled her father, Gilles Rousseau, a photographer from Southbury, Conn. "She had such big plans. She would just go on and on about the kids."
Ms. Rousseau's mother said the oldest of her three children decided early to be a teacher. She still has an old photo of a very young Lauren standing at a chalkboard, her toys at her feet.
"She used to talk to her dolls like she was their teacher," said Terri Rousseau, a journalist who lives in Danbury, Conn.
After graduating with a degree in education from the University of Connecticut in 2004, Ms. Rousseau got her masters degree from the University of Bridgeport in 2006 with the goal of becoming an elementary-school teacher. But teacher layoffs in the area in recent years made even substitute jobs scarce.
She had a lucky link to Sandy Hook. Dawn Hochsprung, the school principal who died trying to stop the gunman, was a family friend. Ms. Hochsprung's husband, George, had once been Ms. Rousseau's grade-school teacher.
Ms. Rousseau had already moved back into her childhood home where her divorced mother still lived. To make the teaching job work, she put in after-school hours behind the counter of a busy Starbucks just off the interstate at the Connecticut-New York border, a demanding second job that supplied health insurance. She often drove directly to the coffee shop from school, changing clothes in her Honda Civic to save time.
Several chances for non-substitute teaching job looked promising but eventually fell apart, and her father said that she had struggled to pay her bills.
In her free time, Ms. Rousseau kept up with friends online and played with her cat, Laila, a regular feature in family photos and on her Christmas cards. A favorite getaway was a train trip to a Broadway show in Manhattan, preferably midweek for discounted tickets.
Last year, things started looking up. An Internet date blossomed into a full-fledged romance. She went to parties and Yankees games with her boyfriend, Tony. There was talk of marriage, her mother said.
"I'll take some comfort that the last year of her life was her happiest," the elder Ms. Rousseau said on Saturday.
On Friday night, she said her daughter had planned to see the new film "The Hobbit" and had baked Hobbit-themed cupcakes for a friend's birthday.
The family's initial optimism early in the day that Ms. Rousseau had survived the massacre at Sandy Hook Elementary School turned to dread as night fell without word from her. Calls and text messages to her cellphone went unanswered, and at 1 a.m. Saturday a Connecticut state trooper knocked on her father's door. The officer was flanked by a minister and counselors.
The officials offered no details as to how or where Ms. Rousseau died, saying only that she had been identified among the six adults and 20 children who had died at the school.
____


Avielle Richman, 6


Avielle Richman had many loves. Music, archery, horseback riding, kung fu and she loved to tell stories and participate in "super hero adventures," her family wrote. "She offered her heart to everyone. With an infectious smile and peals of laughter, people were drawn to her beautiful spirit, which will live on in all of our hearts.""She offered her heart to everyone. With an infectious smile and peals of laughter, people were drawn to her beautiful spirit, which will live on in all of our hearts."
Annette Sullivan, her horseback riding trainer, told the Connecticut Post that Avielle giggled "when she trotted" and had an infectious smile that "could get her out of anything." Avielle Nicknamed "Avie," was hoping for an Easy-Bake Oven from Santa "because she wanted to be able to make her mom cookies," Sullivan told the newspaper. Born in San Diego, Avielle moved to Connecticut in 2011 with her parents Jennifer and Jeremy, her obituary says. The family plan to establish a memorial fund.

She is survived "by a large community of friends and family who love her," the obituary said.
____


Caroline Previdi, 6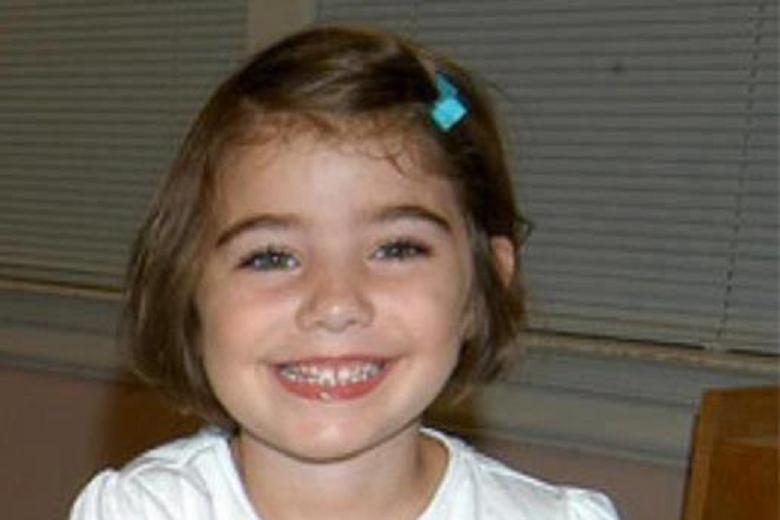 Caroline Previdi, green-eyed and just 6, promised her even younger neighbor she'd be there for him. Little Logan was just starting school, and he had panic attacks. "She proclaimed herself my son's protector on the bus," Karen Dryer told the Los Angeles Times. Dryer said Caroline and another shooting victim, Madeleine Hsu, held Logan's hand while he boarded the bus and sat next to him during the short ride to Sandy Hook Elementary School.
(Logan didn't go to school last Friday, so he was safe.)
Ms. Dryer hasn't yet broken the news to her son. "I'm going to miss her very much," Ms. Dryer said.
In a Facebook post on a page dedicated to Caroline, college student Taylor Smith recalled the "beautiful angel" she said she knew. In her note, Smith promised to see her again and "play soccer and hide-and-go-seek like we always did when I came over. You showed me what it was like to be a kid again…"
A native of Sandy Hook, Caroline was a member of St. Rose of Lima church, according to an obituary. The daughter of Jeffrey and Sandy Johnson Previdi, she had a brother, Walker.
Others left notes for Caroline and her family on the page and called for prayers. As Newtown and the nation continued to grieve, Amy Targett wrote: "Rest in peace baby cousin."
___


MARY SHERLACH, 56, school psychologist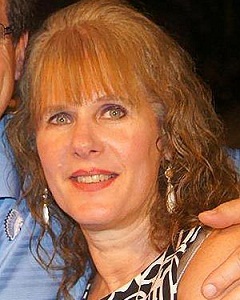 Sherlach, Sandy Hook Elementary's school psychologist, was with Hochsprung when they heard a "pop, pop, pop" sound around 9:30 a.m., a parent with both women at the time told CNN. Sherlach was shot to death after heading into the hall to find out what was happening.
"I ... am always ready to assist in problem-solving, intervention and prevention," Sherlach wrote on her website.
Sherlach earned her undergraduate degree in psychology at SUNY Cortland and a master's degree at Southern Connecticut State University. She worked as a rehabilitation assistant at a group home for disabled adults and as a community mental health placement specialist before becoming a school psychologist.
She worked in three Connecticut school systems before moving to Sandy Hook Elementary in 1994. During her time in Newtown, Sherlach kept busy as a member of numerous groups such as the district conflict resolution committee, safe school climate committee, crisis intervention team and student instructional team.
Sherlach and her husband for more than three decades lived in Trumbull, Connecticut, and, together, they were "proud parents" of two daughters in their late 20s. Her website listed her interests as gardening, reading and going to the theater.
___


VICTORIA SOTO, 27, teacher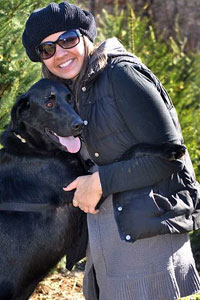 She beams in snapshots. Her enthusiasm and cheer was evident. She was doing, those who knew her say, what she loved.
And now, Victoria Soto is being called a hero.
Though details of the 27-year-old teacher's death remained fuzzy, her name has been invoked again and again as a portrait of selflessness and humanity among unfathomable evil. Those who knew her said they weren't surprised by reports she shielded her first-graders from danger.
"She put those children first. That's all she ever talked about," said a friend, Andrea Crowell. "She wanted to do her best for them, to teach them something new every day."
Photos of Soto show her always with a wide smile, in pictures of her at her college graduation and in mundane daily life. She looks so young, barely an adult herself. Her goal was simply to be a teacher.
"You have a teacher who cared more about her students than herself," said Mayor John Harkins of Stratford, the town Soto hailed from and where more than 300 people gathered for a memorial service Saturday night. "That speaks volumes to her character, and her commitment and dedication."
___


BENJAMIN WHEELER, 6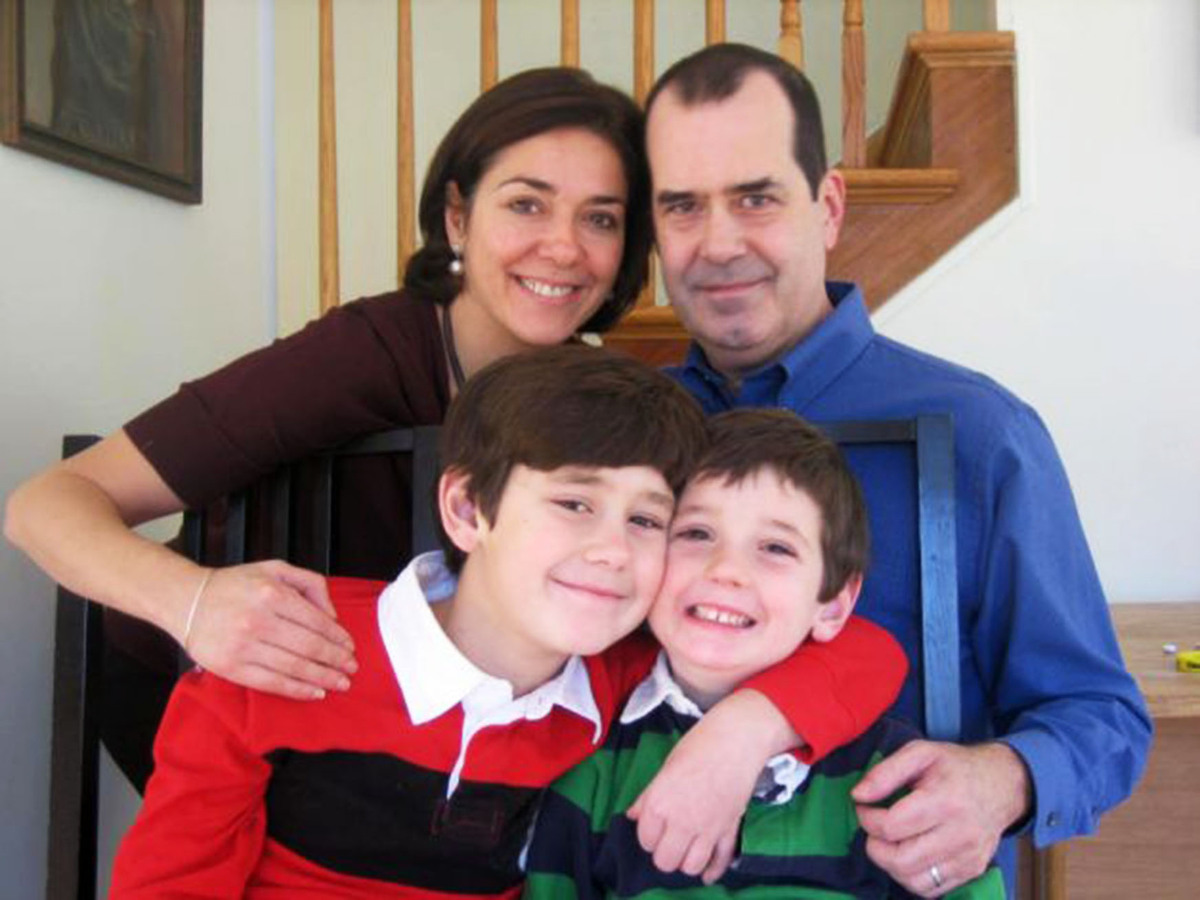 Music surrounded Benjamin Wheeler as he grew up in a household where both his mother and father were performers.
They left behind stage careers in New York City when they moved to Newtown with Benjamin and his older brother Nate.
"We knew we wanted a piece of lawn, somewhere quiet, somewhere with good schools," Francine Wheeler told the Newtown Bee in a profile.
She is a music educator and singer-songwriter. Sometimes the musical mother would try out tunes on her own children, with some tunes that she made up for Ben as a baby eventually finding their way onto a CD, she told the newspaper.
In writing songs for children, melodies needn't be simplified, she said. "I try to make it my mission to always present good music to kids."
Benjamin's father, David, a former film and television actor, writes and performs still, according to a profile on the website of the Flagpole Radio Cafe theater, with which he's performed in Newtown.
The family are members of Trinity Episcopal Church, whose website noted that Nate, also a student at Sandy Hook Elementary School, was not harmed in Friday's shooting.
___


Allison Wyatt, 6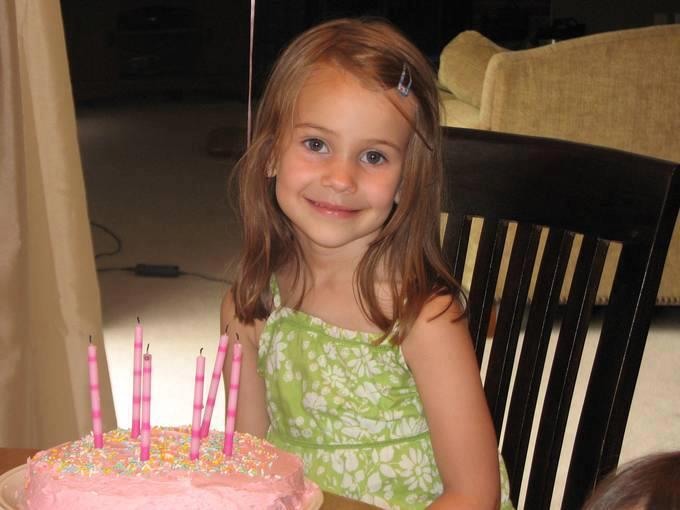 Allison Wyatt "loved to laugh
The family of 6-year-old Allison Wyatt remembered her tendency to perform random acts of kindness, her artistic aspirations displayed in drawings decorating their home and her big sense of humor.
"Allison made the world a better place for six, far too short, years and we now have to figure out how to move on without her," her family said in a statement released to the Associated Press. "She was a sweet, creative, funny, intelligent little girl who had an amazing life ahead of her."
The Wyatt family has sought privacy in the days following the shooting at Sandy Hook Elementary School. Relatives did not return calls, and a worker at a daycare she attended said the family asked the staff not to talk to the press. Neighbors said they hardly knew the little girl or her family.
"Our world is a lot darker now that she's gone" the family explained in the statement. "We love and miss her so much."