Amelia Earhart Search: $2.2 Million Expedition To Find Famed Aviator's Plane
July 13, 2012 -- As the search for Amelia Earhart's plane probes the waters off Nikumaroro, a tiny uninhabited island in the southwestern Pacific republic of Kiribati, a new paper has reconstructed what may have happened to the legendary aviator 75 years ago.
Written by Thomas King, the senior archaeologist on Amelia Earhart search project, the paper summarizes 23 years of interdisciplinary research by the International Group for Historic Aircraft Recovery (or TIGHAR). It will be published by the academic journal Pacific Studies in October.
"In the Earhart case, strong circumstantial evidence supports the hypothesis that the pilot and navigator Fred Noonan landed their Lockheed Electra 10E safely on Nikumaroro, made repeated efforts to radio for help, and eventually died as castaways," King told Discovery News. HONOLULU -- A $2.2 million expedition that hoped to find wreckage from famed aviator Amelia Earhart's final flight is on its way back to Hawaii without the dramatic, conclusive plane images searchers were hoping to attain.
But the group leading the search, The International Group for Historic Aircraft Recovery, still believes Earhart and her navigator crashed onto a reef off a remote island in the Pacific Ocean 75 years ago this month, its president told The Associated Press on Monday.
"This is just sort of the way things are in this world," TIGHAR president Pat Thrasher said. "It's not like an Indiana Jones flick where you go through a door and there it is. It's not like that - it's never like that."
Thrasher said the group collected a significant amount of video and sonar data, which searchers will pore over on the return voyage to Hawaii this week and afterward to look for things that may be tough to see at first glance.
The group is also planning a voyage for next year to scour the land where it's believed Earhart survived a short while after the crash, Thrasher said.
Thrasher maintained touch throughout the search with TIGHAR founder Ric Gillespie, her husband, and posted updates about the trip to the group's website. The updates tell of a search that was cut short because of treacherous underwater terrain and repeated, unexpected equipment mishaps that caused delays and left the group with only five days of search time rather than 10, as originally planned.
During one episode, an autonomous underwater vehicle the group was using in its search wedged itself into a narrow cave, a day after squashing its nose cone against the ocean floor. It needed to be rescued.
"The rescue mission was successful - but it was a real cliffhanger," Gillespie wrote in an email posted online last week. "Operating literally at the end of our tether, we searched for over an hour in nightmare terrain: a vertical cliff face pockmarked with caves and covered with fern-like marine growth."
Thrasher said the environment was tougher to navigate than searchers expected.
The U.S. State Department had encouraged the privately-funded voyage, which launched earlier this month from Honolulu using 30,000 pounds in specialized equipment and a University of Hawaii ship normally used for ocean research.
The group's thesis is based on the idea that Earhart and navigator Fred Noonan landed on a reef near the Kiribati atoll of Nikumaroro, then survived a short time.
Previous visits to the island have recovered artifacts that could have belonged to Earhart and Noonan, and experts say an October 1937 photo of the shoreline of the island could include a blurry image of the strut and wheel of a Lockheed Electra landing gear.
The photo was enough for the State Department blessing, and led to the Kiribati government to sign a contract with the group to work together if anything is found, Gillespie said at the start of the voyage.
A separate group working under a different theory plans its third voyage later this year near Howland Island.
Earhart and Noonan were flying from New Guinea to Howland Island when they went missing July 2, 1937, during Earhart's bid to become the first woman to circumnavigate the globe.
___
On a visit to the Amelia Earhart birthplace in Atchison, Kan., Karyn Mchorney and her daughter Emily look at photograph on Wednesday, March 21, 2012. A new theory has emerged based on a photo taken three months after she disappeared in an attempt to make a flight around the world in 1937. (AP Photo/The St. Joseph News-Press, Eric Keith )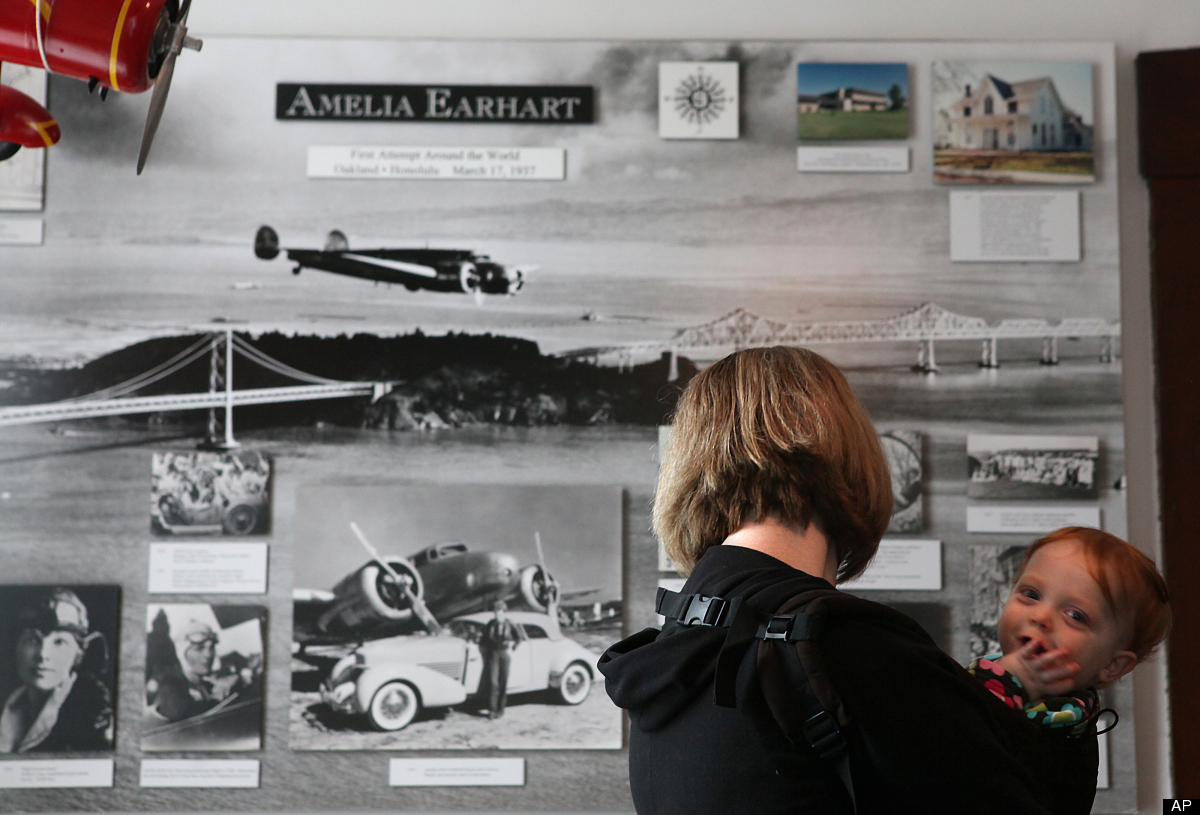 This image provided by The International Group for Historic Aircraft Recovery and displayed at a U.S. State Department news conference on Tuesday, March 20, 2012, may provide a new clue in one of the 20th century's most enduring mysteries and could soon help uncover the fate of American aviator Amelia Earhart, who went missing without a trace over the South Pacific 75 years ago, investigators said. Enhanced analysis of a photograph taken just months after Earhart's Lockheed Electra plane vanished shows what experts think may be the landing gear of the aircraft, the small black object on the left side of the image, protruding from the waters off the remote island of Nikumaroro, in what is now the Pacific nation of Kiribati. Armed with that analysis by the State Department, historians, scientists and salvagers from The International Group for Historic Aircraft Recovery, are returning to the island in July 2012 in the hope of finding the wreckage of Earhart's plane and perhaps even the remains of the pilot and her navigator Fred Noonan. (AP Photo/The International Group for Historic Aircraft Recovery)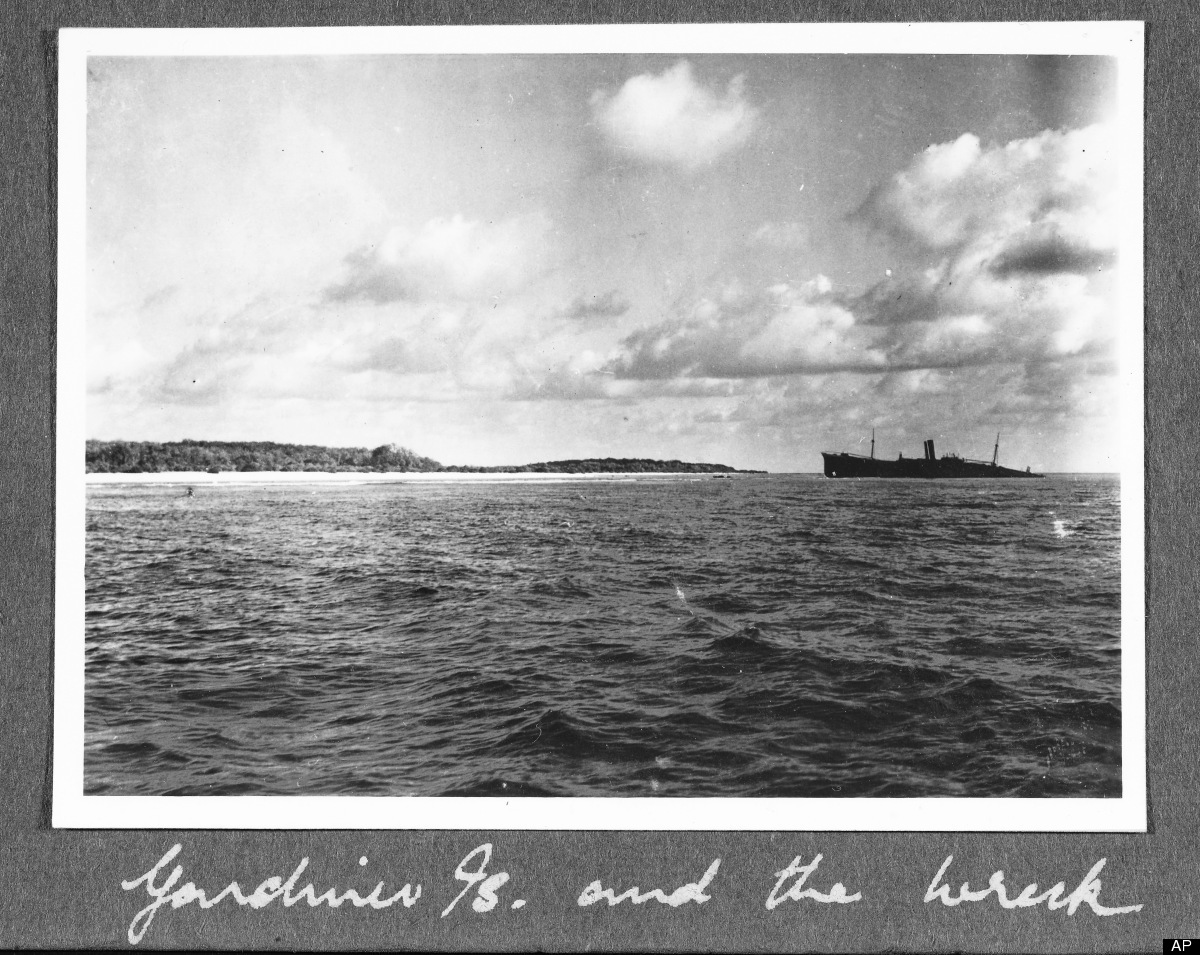 Ric Gillespie, right, founder of The International Group for Historic Aircraft Recovery, watches equipment testing alongside Wolfgang Burnside from aboard a ship at port in Honolulu on Sunday, July 1, 2012. Gillespie is leading a month-long voyage to find plane wreckage from Amelia Earhart's Lockheed Electra, which disappeared over the South Pacific 75 years ago. (AP Photo/Oskar Garcia)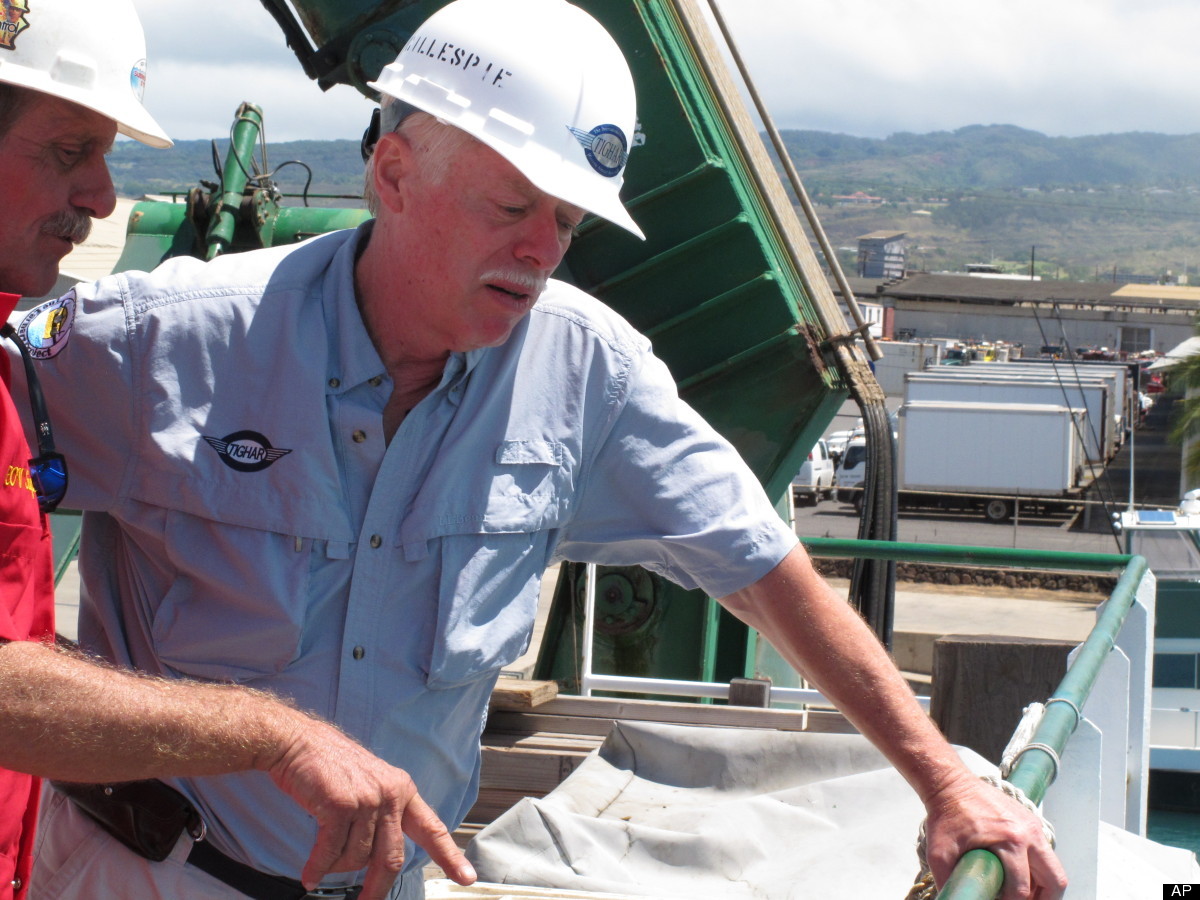 A variety of fragmented objects collected by archaeologists at a site on the uninhabited island may have originally been American beauty and skin care products, all dating to the 1930s.
Source: TIGHAR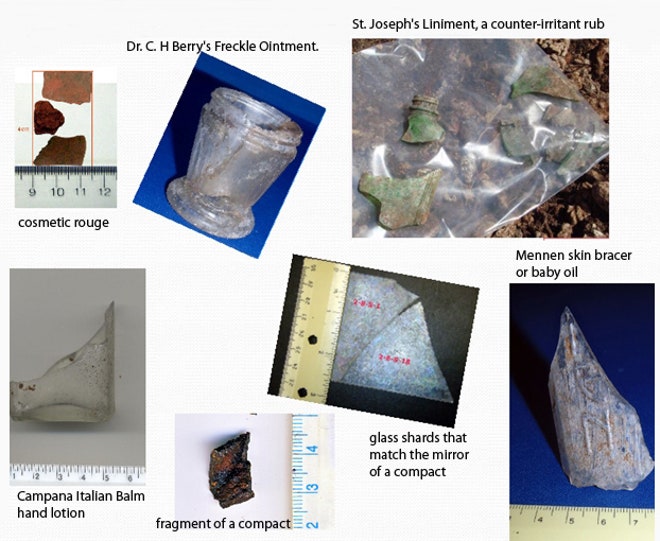 AMELIA EARHART: 115 YEARS OLD TODAY
Analysis by

Rossella Lorenzi
Tue Jul 24, 2012 10:10 AM ET
(

5

) Comments | Leave a Comment
Google marked the aviator's birthday with a Doodle on Google's front page today. It shows Earhart climbing a Lockheed Vega 5B monoplane as her yellow scarf flutters in the wind.
Born in Kansas on July 24, 1897, Earhart became the first woman to receive the U.S. Distinguished Flying Cross from Congress. The award was granted after she flew her Lockheed Vega from Newfoundland in Canada to Culmore in Northern Ireland in 1932 -- the first woman to fly solo across the Atlantic.
Tall, slender and brave, Earhart disappeared while flying over the Pacific Ocean on July 2, 1937 in a record attempt to fly around the world at the equator. Her final resting place remains a mystery.
The most recent attempt of finding evidence of her Lockheed Electra 10E, a $2.2 million expedition by
The International Group for Historic Aircraft Recovery
(TIGHAR ) off the waters of a tiny uninhabited island between Hawaii and Australia, ended up without any conclusive image of the plane.
Indeed, last week, TIGHAR called off the expedition to Nikumaroro island because of the difficult underwater environment -- filled with nooks and crannies and caves and projections -- and a number of technical issues.
Nevertheless, TIGHAR still believes Earhart and her navigator Fred Noonan landed on Nikumaroro's reef and died there as castaways.
"Big pieces of airplane wreckage were not immediately apparent, but after 75 years in Nikumaroro's severe and unstable underwater environment, that is hardly surprising. Whatever survives is hard to find," TIGHAR said in a statement.
They added that analysis of sonar data and review of many hours of high-definition video will tell "whether we found it."
Due to the limitations of the technology, the researchers were only able to see standard-definition video images during the search operations.
"Now that we're examining the recorded high-definition video, we're already seeing objects we want our forensic imaging specialist, Jeff Glickman, to look at," TIGHAR said.
"We'll also be getting expert second opinions on our best sonar targets," they added.
Results should be ready by the time a Discovery Channel show on the expedition airs on August 19th.
Photo: Amelia Earhart honored with a Google doodle.